Promotional Products: Our Unique Advertising Medium
Posted 15 May 2020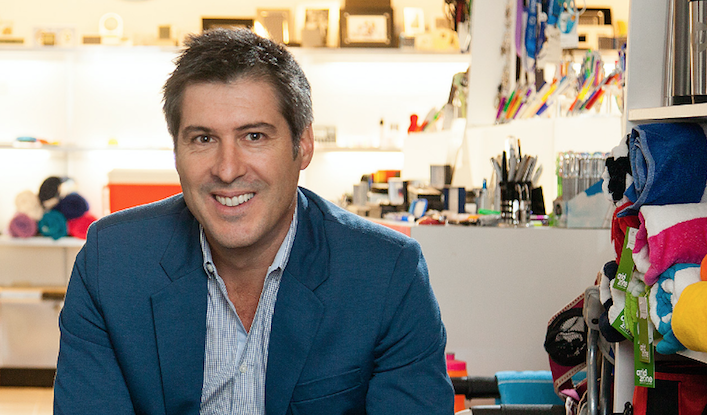 As I write this, our various State Governments are advising their plans for a gradual easing of the COVID-19 restrictions that have largely decimated business activity and livelihoods for the past few weeks.
My colleagues, clients and friends in business are all hotly debating how the new business "normal" may look over the next couple of months and into the future.
Obviously we will all need to abide by mandated Safe Hygiene practices including Social Distancing – in fact, our adherence and proactivity in implementing these measures will become key influencers in attracting quality employees and standing out against our competition. We have specially designed our Stay Safe Range to help businesses operate more effectively in a COVID-19 safe environment. This range included products such as branded face masks, promotional hand sanitisers, custom printed t-shirts, and more COVID relevant promotional products.
We can also be certain that potential spend on marketing and advertising activity will be thoroughly assessed internally by both large and small businesses before any monies are committed. It will be more crucial than ever to achieve real-time measurable" cut -through" to regain lost market share and inject cash back into businesses that have suffered greatly.
This time reminds me of similar scenarios during the GFC and the "recession we had to have" in the early 1990s. In each instance, our business enjoyed substantial sales growth as our clients focused on putting their brand literally "in the hand" rather than traditional non -measurable "blanket advertising."
When I reflect, I'm proud we enjoy such a truly unique position with a form of advertising that touches our senses and emotions – it can't be fast-forwarded or clicked past.
Tactile and powerful, It's the only type that people say "thank you" for when they receive it and it stays around in many cases for years in their homes and workplaces.
For inspirational branded merchandise ideas, visit www.aridzone.com.au
Marketing: Investment or Expense?
Posted 14 Sep 2020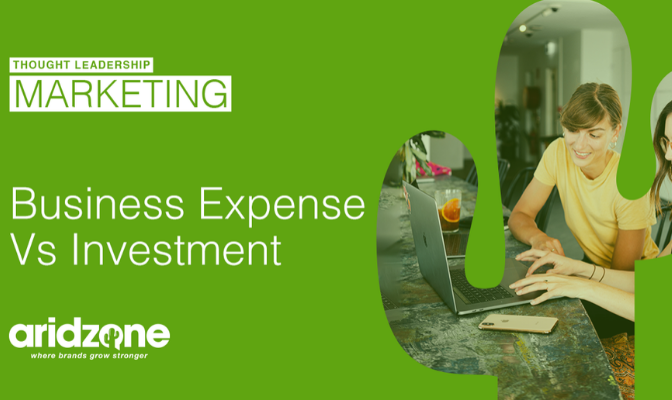 When assessing the difference between an expense and an investment I think the perspective taken is the key to not only surviving but thriving during this or any economic period
Some business owners don't need an economic downturn to have an "expense only" mind-set which I feel is one of the biggest downfalls of businesses in general. If most things are viewed as an expense, then decisions are based on survival rather than growth model. Those focusing on surviving can be sabotaging their ability to make sound, long term decisions that will grow and nourish their business
During my thirty years in the promotional products industry I've learnt (sometimes the hard way) there are three key areas which need to be viewed as investments rather than expenses:
Image and marketing
Many business owners stop marketing when times are good despite the fact marketing made them busy to start with. They became conditioned to business "flowing in" so marketing appears to be no longer necessary, or they had to concentrate on servicing their commitments so marketing activity was paused. A stop-and-go/wait strategy towards marketing can be a recipe for business difficulties – to maintain growth, marketing must remain an ongoing investment and key component of day to day operations
Training and development
Investing in technical or other skills to improve the abilities of the team distances a business noticeably from its competitors. From advanced sales and negotiating skills, software or equipment training to implementing initiatives for coping with stress, training people should be viewed as a vital ongoing operational investment critical to company growth. Of course, this also makes a business an attractive destination for current and potential employees
Technology
Even with its rapidly changing and evolving applications and platforms, technology can be an investment that continuously "pays its way" A business owner ideally should regularly assess how technology can help the business perform more efficiently or allow its people to concentrate on more income-generating aspects of the business. Too often the "expense" of technology overshadows what the technology can do for the business in the long term
Regardless of the economy's health at any given time, it's important to continue practising what is known to be essential based on growth strategy. Adopting this perspective frequently cushions against economic "blowback" and I feel this will prove to be true as we face the current and future challenges from COVID-19
Connecting More Deeply with Customers
Posted 31 Aug 2020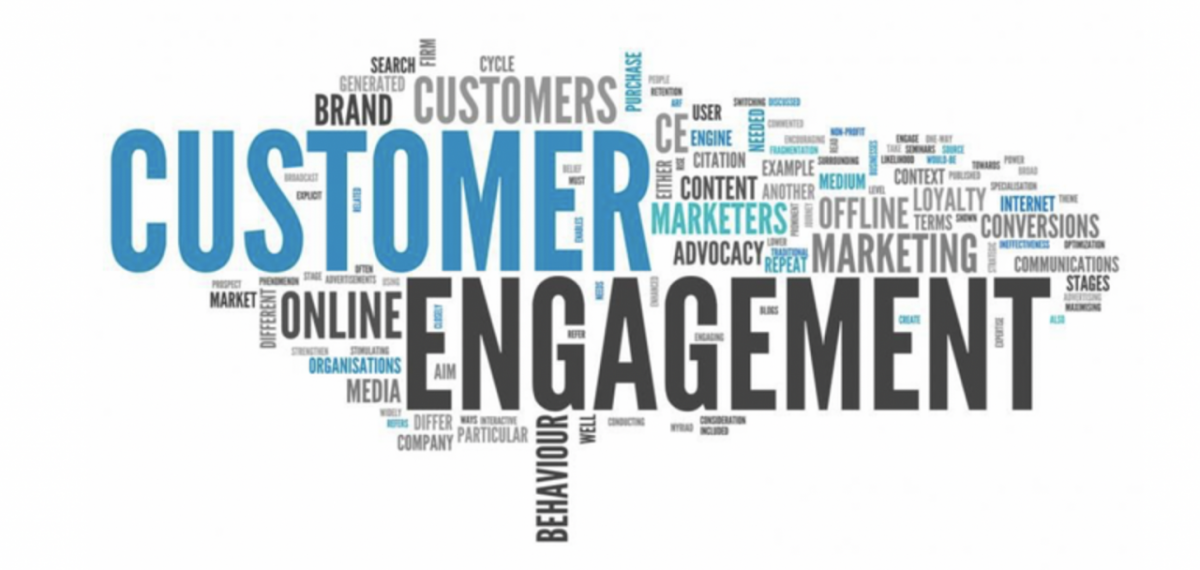 The customer journey incorporates multiple touchpoints along the way, from the initial conversation to purchase, post-purchase support and feedback. Providing a superior customer experience at each touchpoint is critical to cultivating and maintaining a solid relationship.
Even leading companies and good marketers often overlook customer engagement even though it's vital to helping customers make their journey with few stops and direction changes.
You need to consider your customers' journey and take note of any sticking points or frustrating interactions. Are your emails helpful and informative or intrusive and "me too"? Is your location easy to get to and welcoming (eg onsite parking)? Are your staff friendly, professional and all "on the same page"? Do you follow up after customer interactions or reviews?
Every one of these customer touchpoints presents an opportunity for engaging with your customers beneficially. If you're not currently utilising these opportunities to engage you should start now!
Today's customers are vocal. It's easy to find feedback on Google, Facebook and other review sites. You should invest in Social Media Management, so you can actively monitor social commentary and reviews as they come in. Most customers expect a response to reviews – this is only understood and exploited by savvy Social Media exponents and even a delayed response is almost as bad as no response.
Potential brand interactions occur across many channels—search results, emails, websites, physical locations and even text. Make sure to deliver a consistent and pleasant experience every time you engage with your customer, regardless of channel. One bad or confusing interaction can ruin the opportunity to engage effectively, and could even begin to break down the trust and loyalty you've invested.
Remember that customer engagement is about inspiring your customers to interact with your brand and willingly take part in the experiences you're creating for them. If you do it right, you can grow your brand, build customer loyalty and drive profits.
Promotional products such as branded reusable coffee cups, printed t-shirts, eco-friendly promo items, etc offer a truly unique, practical and cost-effective opportunity to continually engage and inspire our customers to interact with our brand and willingly take part in the experiences we're creating for them.
Learn more about why promotional products need to be part of every marketing plan- here
B2B Online Marketing – emotions are important
Posted 26 Jun 2020
10 minutes read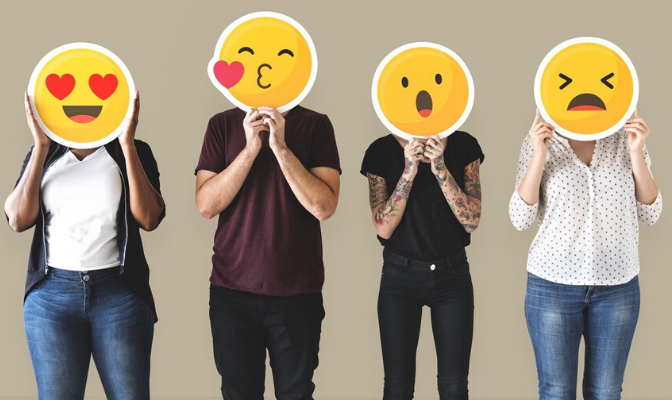 Humans are influenced by emotion when making decisions. It's in our nature
So many of our purchase decisions are emotional in nature – purchasing a home or car, choosing a venue for an important event, selecting a pet – even arranging where you go for dinner to celebrate that special occasion
Because so many of these decisions are influenced by "what we feel" it is easy to think that decisions which are less personal by comparison are not influenced by our emotions at all
In business-to-business (B2B) marketing this is a misconception which is far from the truth
Any business you market to is comprised of people; one or more of those people are responsible for making the decision to buy your product or service over your competition
Regardless of the stats and product information, any decision they make will be influenced by emotion
Why do people continue to queue for hours for the latest iPhone despite the availability of superior products at a more affordable price?
Here are some tips to make an "emotional connection" when targeting your potential customers
1. Include storytelling in your message
One of the best content strategies for creating an emotional connection with an audience is Storytelling

Stories are tactile and create a visual experience for your audience. They make your content interesting to read and more memorable. A good story "hooks" the audience and virtually makes them a participant in your message

Stories can work for any brand, you just need to know and understand the individuals who make up your target market. Are you selling to the business owners or perhaps a Marketing Manager? What are their pain points? How can you tell a story that shows these pain points disappearing?

2. Consider the influence of colour
Colours and emotions are closely linked. Warm colours can evoke different emotions than cool colours and bright colours can create different feelings than muted colours. It all depends on how the psychological effects of colour are being used. … colours can make us feel happy or sad and they can make us feel hungry or relaxed

For example, because the sun is universal, yellow is widely associated with warmth and cheerfulness. Because of its link to nature, green can have a natural, calming effect

The main thing to remember is that colour definitely has an impact and should be considered when you are looking to convey a certain emotion within your content

3. Hold back the price
B2B customers are looking to compare products by the facts: price, features, and capabilities. However, if you make price dominant in your top navigation, your audience will focus on it and bypass your marketing content

If you know you are not the most competitive on price for your space and you're not looking to be the price leader, hold that information back until later and sell emotionally engaging content first

4. Utilise social proof throughout your website
There is no reason why a potential buyer should trust random stranger "X" who endorses a product online. They could be the selling company's best friend or the review could be completely made up (or both)

Yet testimonials and social proof can have a tremendous impact on a buyer's decision – very often we trust the feedback of "strangers" over the company's own messaging
Social proof is a way to send a powerful emotional message to your potential buyers, whether in the form of reviews, testimonials, case studies or social media shares

Make sure to sprinkle this proof throughout your site. Product pages, pricing, and lead forms will all convert better if they have some of this outside support

5. Focus on benefits over features
B2B customers seek features for comparison. If they are shopping for multiple options, they are going to compare what they can get from each vendor

Don't fall into the trap of listing features and thinking your prospective customer will "jump" to how useful and life-changing these could be

How can your customers benefit from the features of your product or service?

This is almost a microform of storytelling. It showcases how your business is going to relieve the buyer's stressors and help their life become easier

Don't Be Afraid of Emotions
Today, more than ever our work and personal lives are inextricably linked

Don't make the mistake of assuming that when a person "clocks on" at work that they've stopped being human
Likewise, just because they're surfing the web at night from their couch instead of their desk does not mean they've stopped thinking about what projects need wrapping up tomorrow

Taking these emotions into consideration ahead of time, and factoring them into your marketing content, can be the competitive differentiation you need to deliver the right message at the right time to the right person!